In early 2022, Marriott Bonvoy launched the 30 Stays, 300 Days contest to find 3 TikTok Correspondents to travel the world on us. Each winner will create TikToks of their travels for our social channels, specifically TikTok. Directed these promotional TikToks and the 30 Stays, 300 Days series.
PROMOTION OF 30 STAYS, 300 DAYS CONTEST
Announcement of the Contest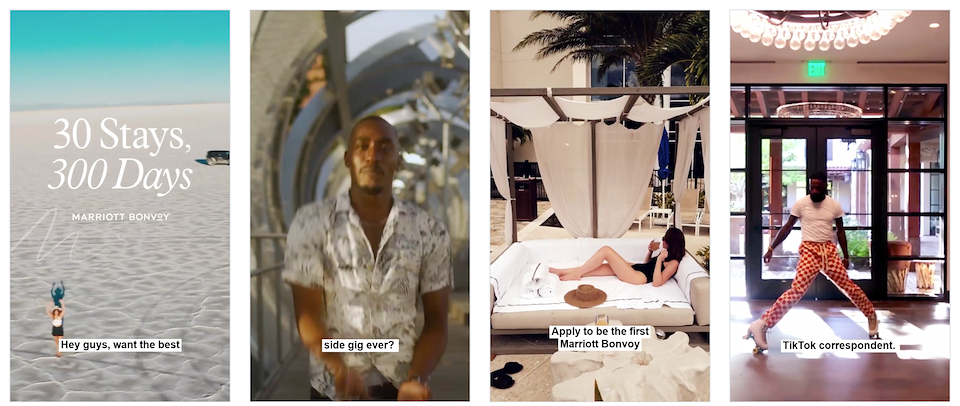 Last Chance to Apply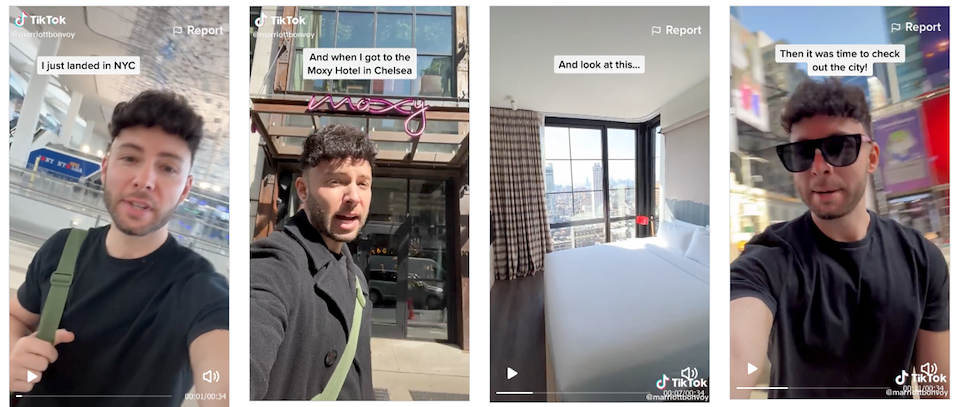 Thank You for Applying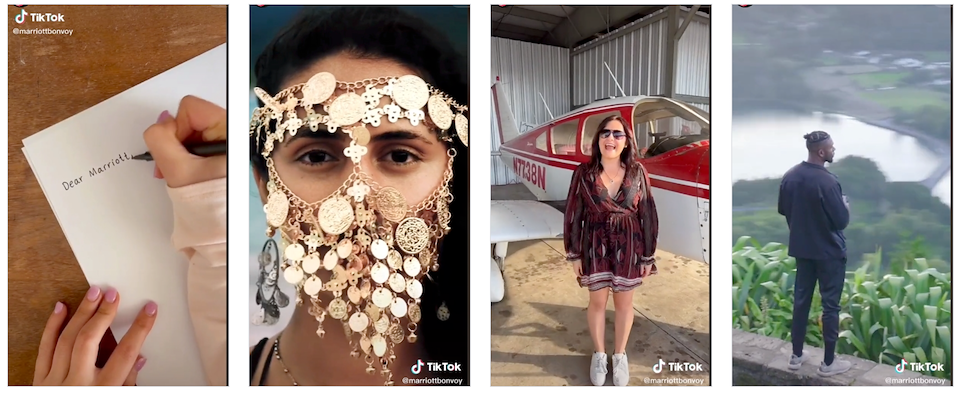 Announcement of the Three 30 Stays, 300 Days Winners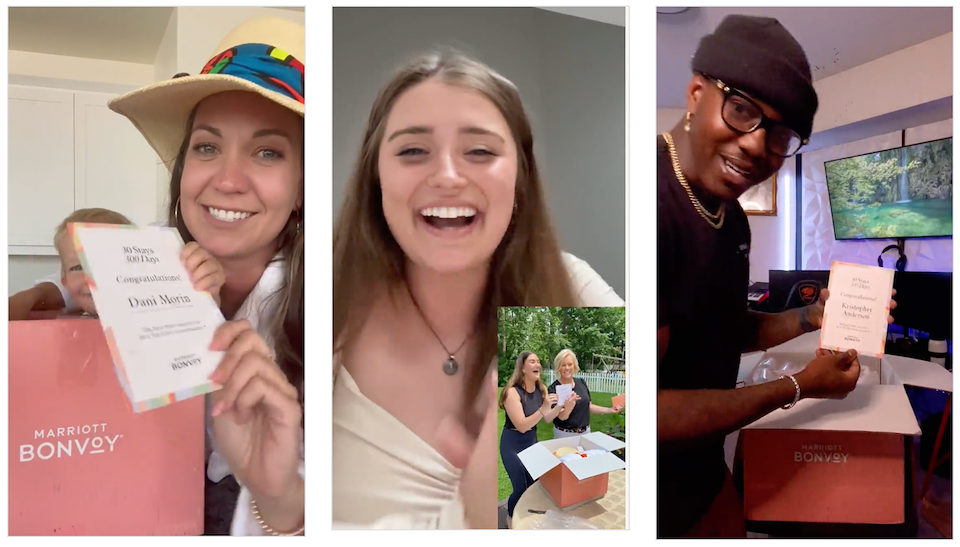 Our 3 Winners: Dani Morin, Jane Stewart, and Kristopher Anderson
30 STAYS, 300 DAYS TIKTOK VIDEO SERIES: Introduction of winners
Meet Dani Morin
Meet Jane Stewart
Meet Kristopher Anderson
Packing videos for first trip
Our 30 Stays, 300 Days TikTok Correspondents Begin Their Trips Around the World (San Francisco, Vancouver, and London)
Dani visits San Francisco and stays at the Marriott Marquis Hotel.
24 Hours in San Francisco
Jane visits Vancouver and stays at Delta Hotel Downtown Vancouver.
Touring Around Vancouver
Kristopher visits London and stays at the London Edition Hotel.
Kristopher visits local barbershop in London
Design Materials